Posts for tag: tooth decay
By Gordy Family Dental
January 18, 2021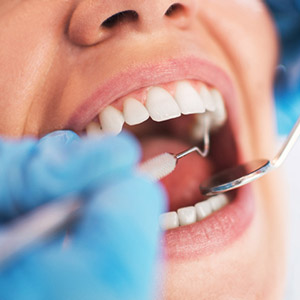 If you've ever had a run-in with cavities, you know the drill (no pun intended): After getting a local anesthetic for pain, the dentist removes any decayed dental tissue, as well as some healthy tissue, and then fills the cavity to restore the tooth. It's an effective treatment protocol we've been using for well over a century.
It does, however, have its drawbacks. For one, although necessary, removing healthy dental tissue can weaken the overall tooth structure. The dental drill used during the procedure is also unpleasant to many people: Although it doesn't cause any pain thanks to the anesthetic, the sounds and pressure sensations associated with it can be unsettling.
But advances in dental tools, technology and techniques are addressing these drawbacks in traditional tooth decay treatment. In other words, treating a tooth with cavities today is taking on a lighter touch. Here are 3 reasons why.
Earlier detection. The key to effective treatment is to find tooth decay in its earliest stages. By doing so, we can minimize the damage and reduce the extent of treatment needed. To do this, we're beginning to use advanced diagnostic tools including digital x-rays, intraoral cameras and laser fluorescence to spot decay, often before it's visible to the naked eye.
Re-mineralizing enamel. One of the advantages of early detection is to catch tooth enamel just as it's undergoing loss of its mineral content (demineralization) due to contact with acid. At this stage, a tooth is on the verge of developing a cavity. But we can use minimally invasive measures like topically applied fluoride and CPP-ACP (a milk-based product) that stimulates enamel re-mineralization to prevent cavity formation.
Less invasive treatment. If we do encounter cavities, we no longer need to turn automatically to the dental drill. Air abrasion, the use of fine substance particles under high pressure, can precisely remove decayed material with less loss of healthy tissue than a dental drill. We're also using newer filling materials like composite resins that don't require enlarging cavities as much to accommodate them.
These and other techniques—including laser technology—are providing superior treatment of tooth decay with less invasiveness. They can also make for a more pleasant experience when next you're in the dentist's chair.
If you would like more information on effectively treating dental disease, please contact us or schedule an appointment for a consultation. You can also learn more about this topic by reading the Dear Doctor magazine article "Minimally Invasive Dentistry."
By Gordy Family Dental
August 05, 2019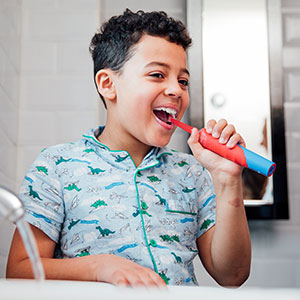 True or false: there's no cause for concern about tooth decay until your child's permanent teeth erupt.
False—decayed primary teeth can lead to potentially serious consequences later in life.
Although "baby" teeth last only a few years, they're essential to future dental health because they act as placeholders and guides for the incoming permanent teeth. If they're lost prematurely due to decay, other teeth may drift into the empty space intended for the emerging permanent tooth. Because of this, inadequate space will crowd the out of proper alignment.
And because they have thinner enamel than permanent teeth, primary teeth are more susceptible to decay. Once decay sets in, it can spread rapidly in a matter of months.
Fortunately, we may be able to prevent this from happening to your child's primary teeth with a few simple guidelines. It all begins with understanding the underlying causes of tooth decay.
Tooth decay begins with bacteria: As a result of their digestion, these microorganisms secrete acid that at high levels can erode tooth enamel. The higher the population of bacteria in the mouth, the higher the acidity and potential threat to the teeth.
The first objective then in preventing decay is to remove dental plaque, the thin film of bacteria and food particles on tooth surfaces, through daily brushing and flossing. And because bacteria feed on sugar as a primary food source, you should reduce your child's sugar consumption by restricting it to only meal times and not sending your child to bed with a bottle filled with a sugary liquid (including formula or breast milk).
To help boost your child's protection, we can also apply sealants and fluoride to teeth to help protect and strengthen their enamel from acid attack. Because we'll also monitor for signs of decay, it's important to begin regular dental visits beginning around age one. If we do detect decay, we can then treat it and make every effort to preserve your child's primary teeth until they've completed their normal life cycle.
By taking these steps, we can help make sure your child's early teeth go the distance. Their current and future dental health will certainly benefit.
If you would like more information on prevention and treatment of tooth decay, please contact us or schedule an appointment for a consultation. You can also learn more about this topic by reading the Dear Doctor magazine article "Do Babies Get Tooth Decay?"
By Gordy Family Dental
May 17, 2019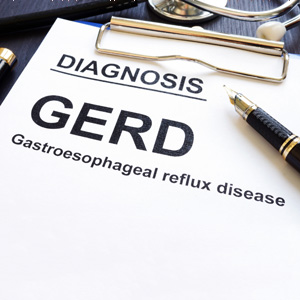 Most dental problems arise from tooth decay and periodontal (gum) disease. But they aren't the only source of danger to your teeth—gastroesophageal reflux disease (GERD) could be just as damaging to your tooth enamel as dental disease.
GERD usually occurs when a ring of muscles at the top of the stomach weaken, allowing stomach acid to enter the esophagus. This resulting acid reflux can make life unpleasant and pose potential health dangers—over time it can damage the lining of the esophagus and cause ulcers and pre-cancerous cells. It can also erode tooth enamel if acid enters the mouth and raises its level of acidity.
This can be a problem because acid can soften and dissolve the mineral content of tooth enamel. This is the primary cause of tooth decay as acid produced by oral bacteria attack enamel. The more bacteria present, often thriving in dental plaque, the higher the potential levels of acid that can damage enamel. Stomach acid, which is strong enough to break down food, can cause similar harm to enamel if it causes higher than normal acidity in the mouth.
There are some things you can do to protect your teeth if you have GERD, namely manage your GERD symptoms with lifestyle changes and medication. You may need to avoid alcohol, caffeine or heavily acidic or spicy foods, all known to aggravate GERD symptoms. Quitting smoking and avoiding late night meals might also ease indigestion. And your doctor may recommend over-the-counter or prescription drugs to help control your acid reflux.
You can also boost your teeth's enamel health by practicing daily brushing and flossing—but not right after a reflux episode. The enamel could be softened, so brushing can potentially remove tiny particles of mineral content. Instead, rinse with water mixed with or without a little baking soda to help neutralize acid and wait about an hour—this will give saliva, the mouth's natural acid neutralizer, time to restore the mouth's normal pH level.
And be sure you're using a fluoride toothpaste. Fluoride strengthens enamel—in fact, your dentist may recommend topical fluoride applications to boost the effect.
These and other tips can help minimize the effects of GERD on your dental health. With an ounce of prevention, you can keep it from permanently damaging your teeth.
If you would like more information on managing your dental health with GERD, please contact us or schedule an appointment for a consultation. You can also learn more about this topic by reading the Dear Doctor magazine article "GERD and Oral Health."